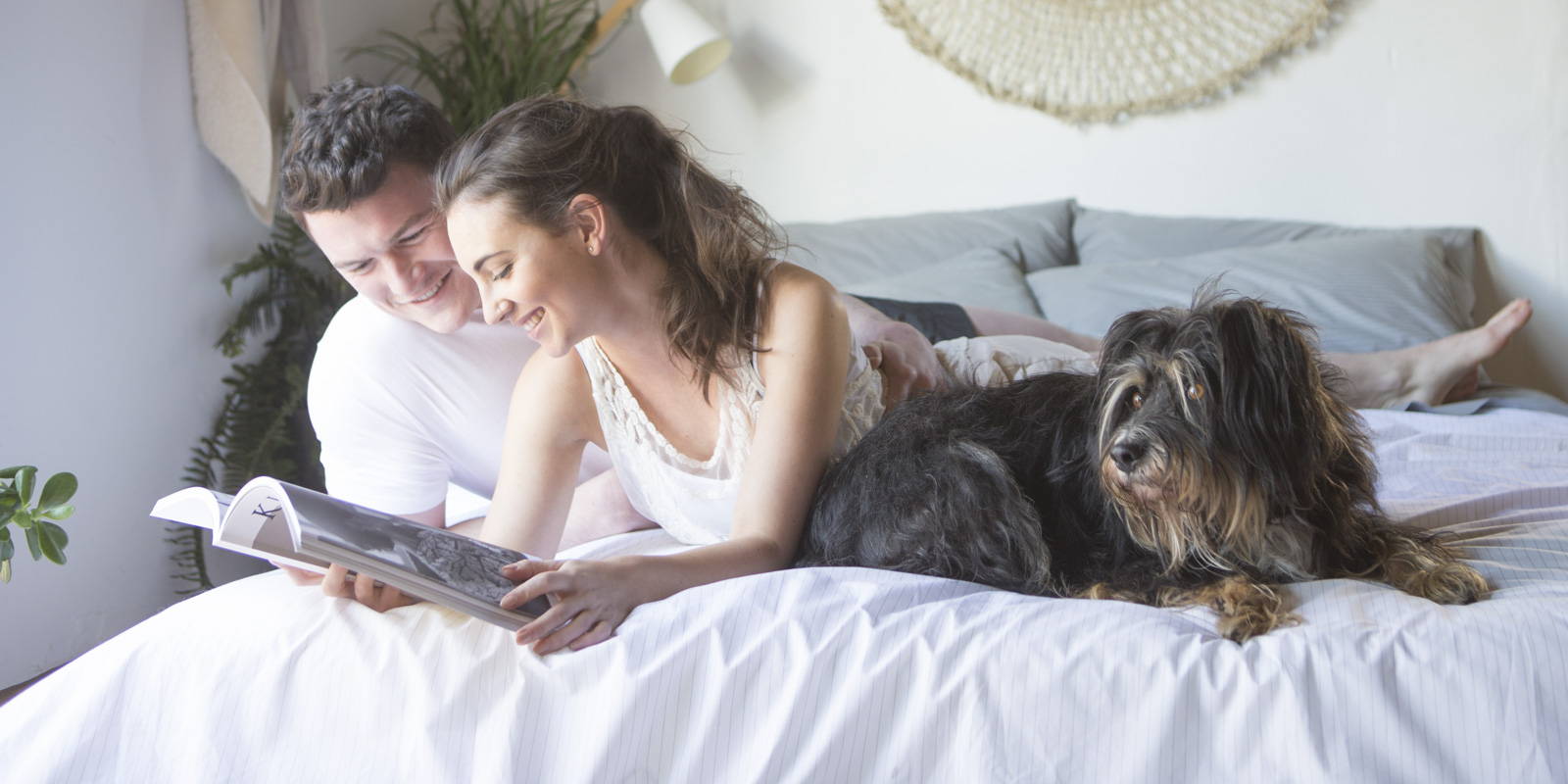 At The Good Sheet, we love the simple things that make life good - time with friends and family, long walks and almost anything that involves our bed (except perhaps making it!). Our bed is our sanctuary, we spend a third of our lives in it, so it's important that it's as comfortable as possible. After all, a good life starts with getting great sleep. We went looking for bedding perfection but discovered that finding high quality bedlinen that is beautiful, simple and affordable is confusing, frustrating and usually expensive. There had to be a better way – and so The Good Sheet was born.
Our focus is on simple, durable bedding basics because we believe in buying less, but better. Our range is curated with a minimalist aesthetic to transcend trends and fit comfortably in any home.
Sleep Good
It's simple – quality comes first. We partnered with expert manufacturers to deliver premium sheets for a better sleep, at a fraction of the cost. Because a good sleep is the key to everything.
Feel Good
Start your day right and wake up rested and with a smile on your face. Because how you feel when you wake in the morning sets the tone for your whole day. Make it good.
Live Good
We are dedicated to helping you feel your very best and enhance your quality of life. It all starts with getting a good sleep. Change your sheets, change your sleep, change your life.